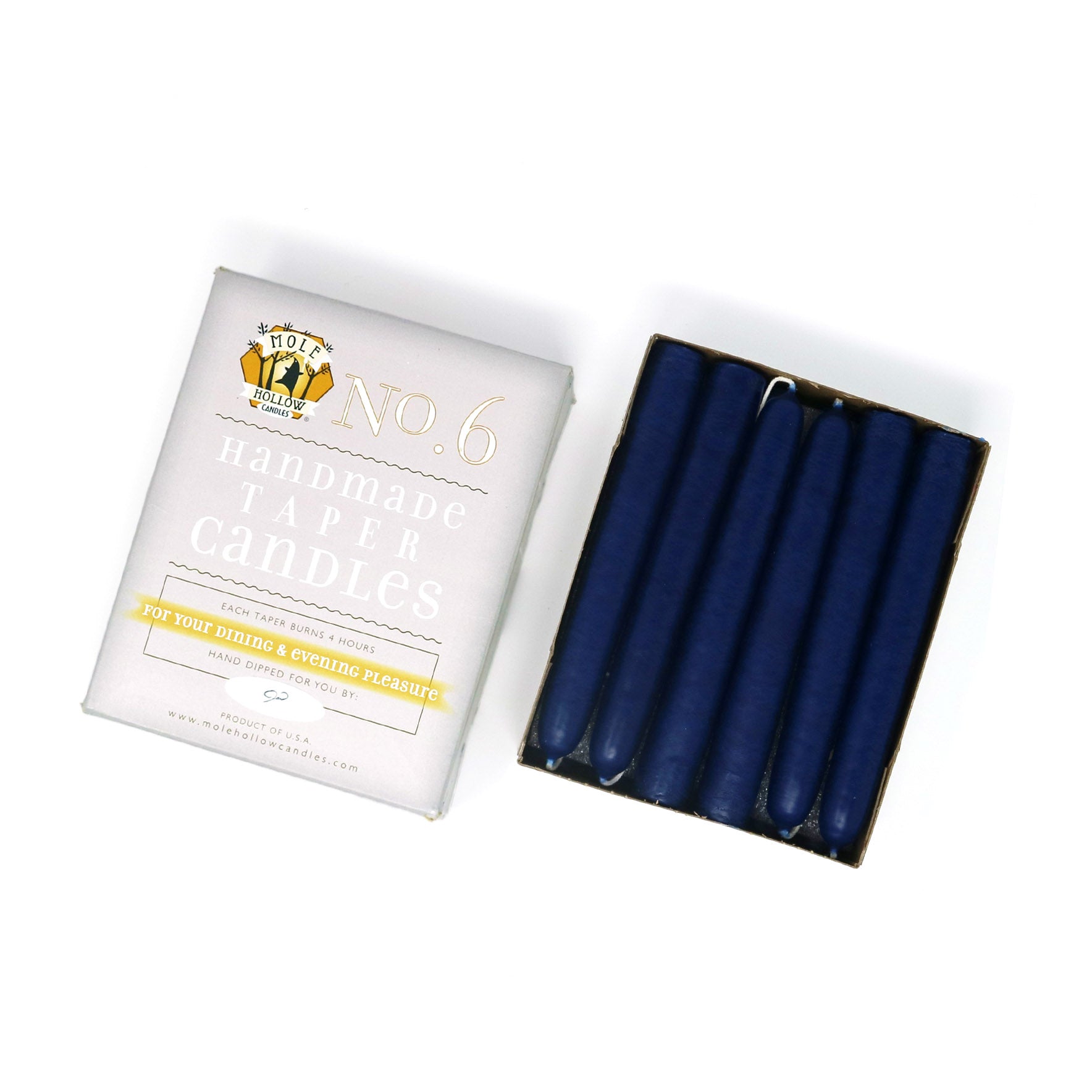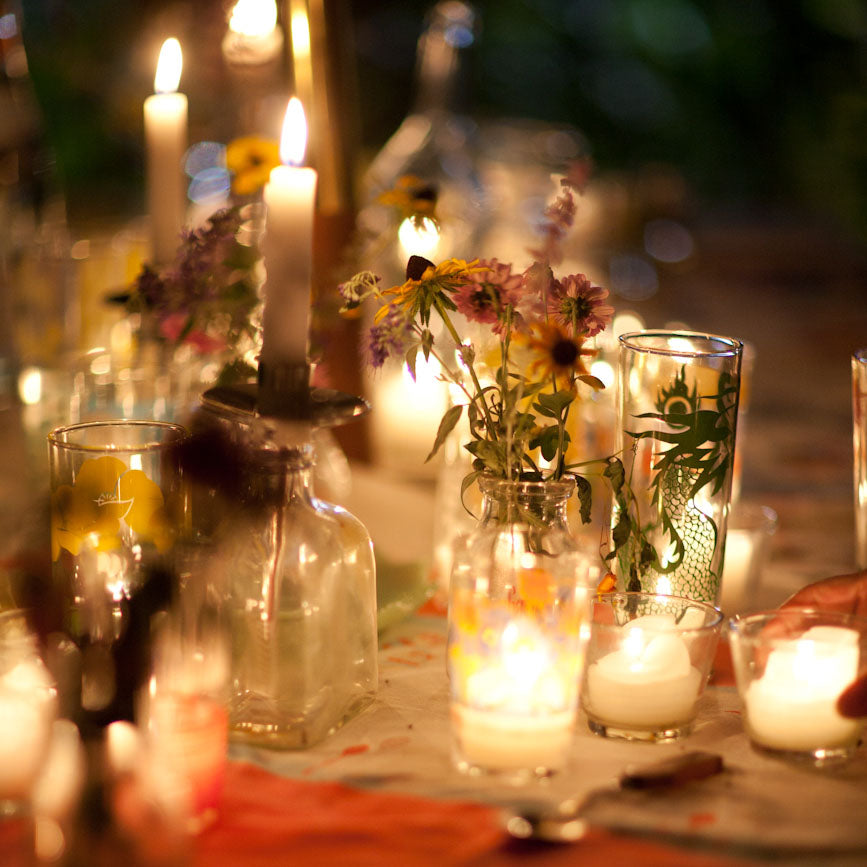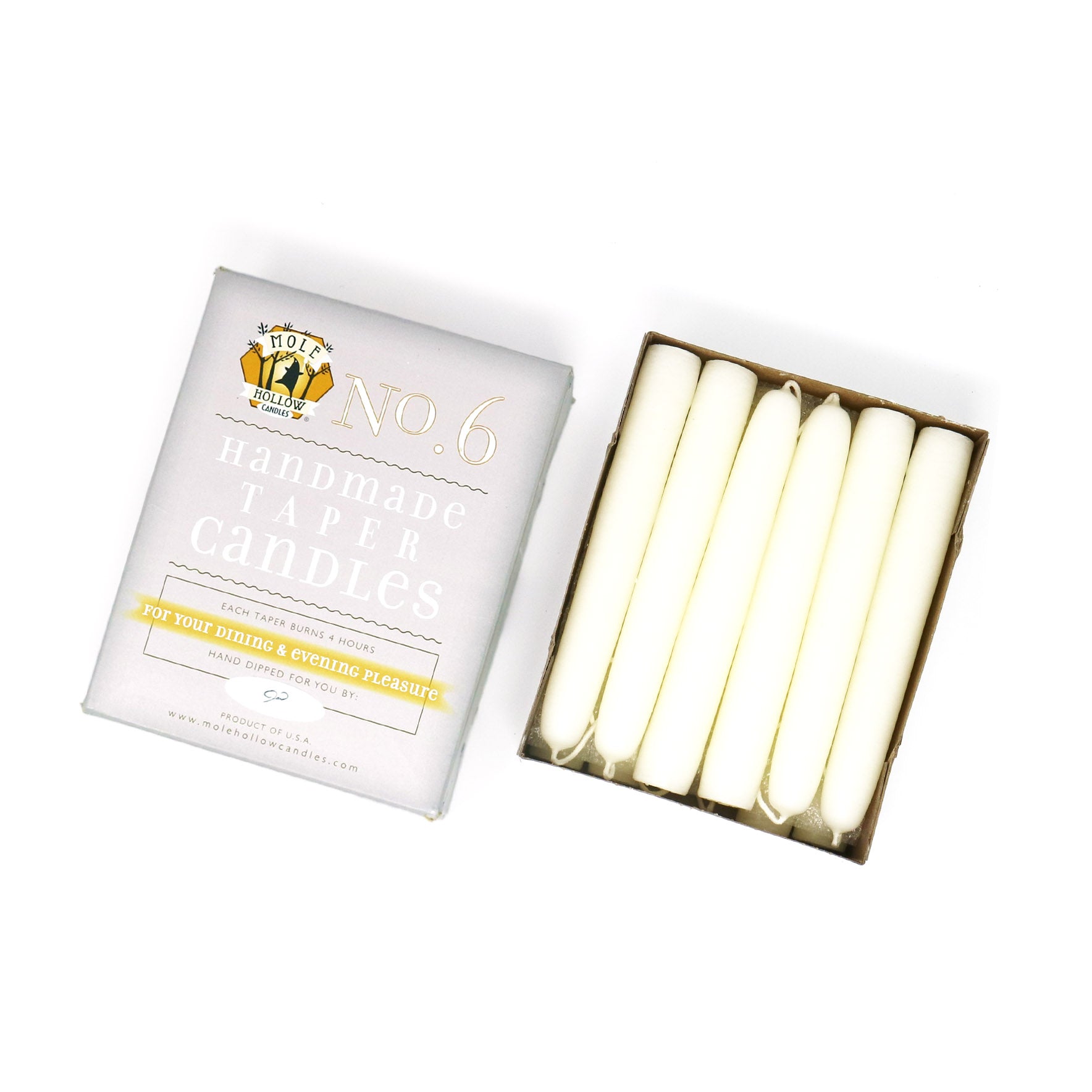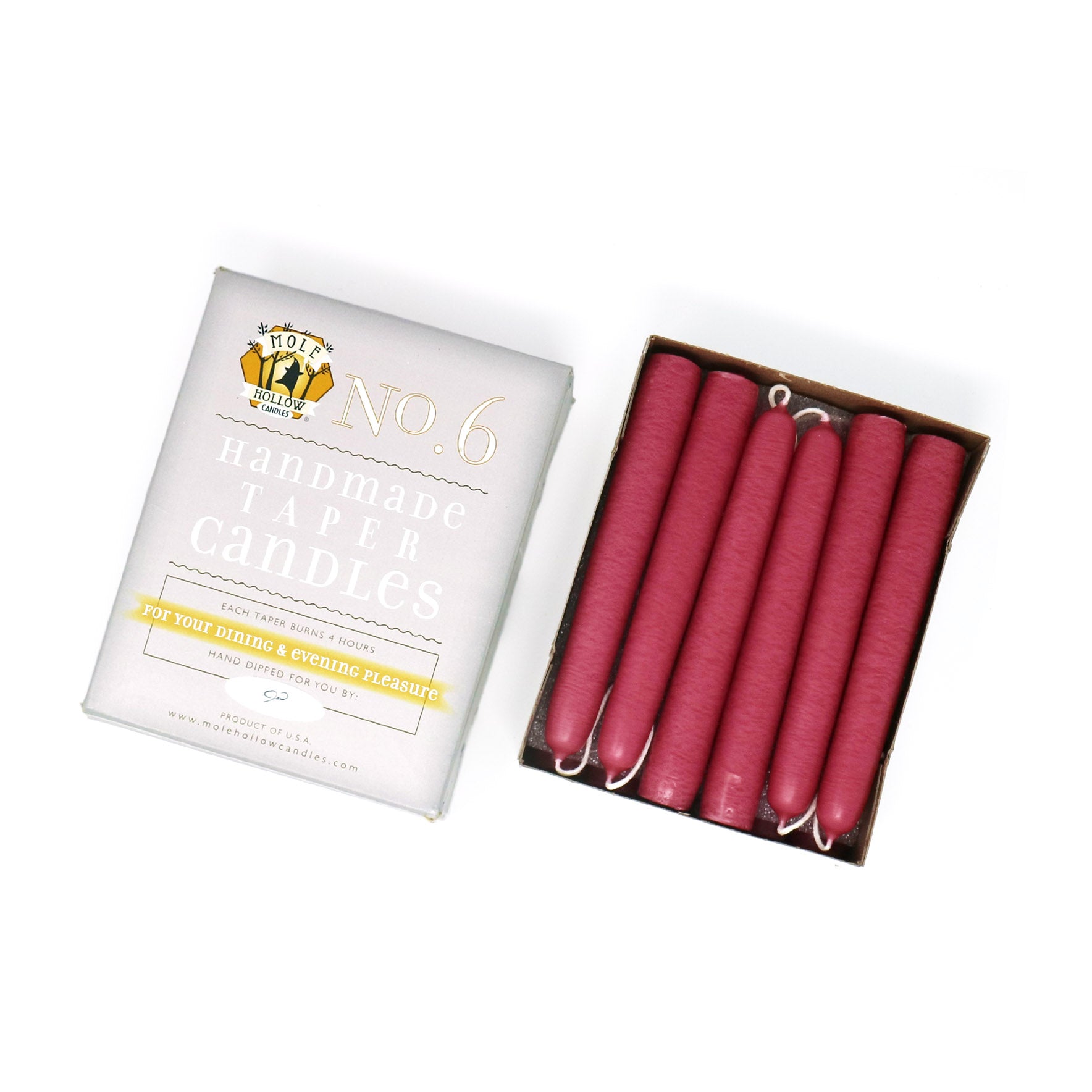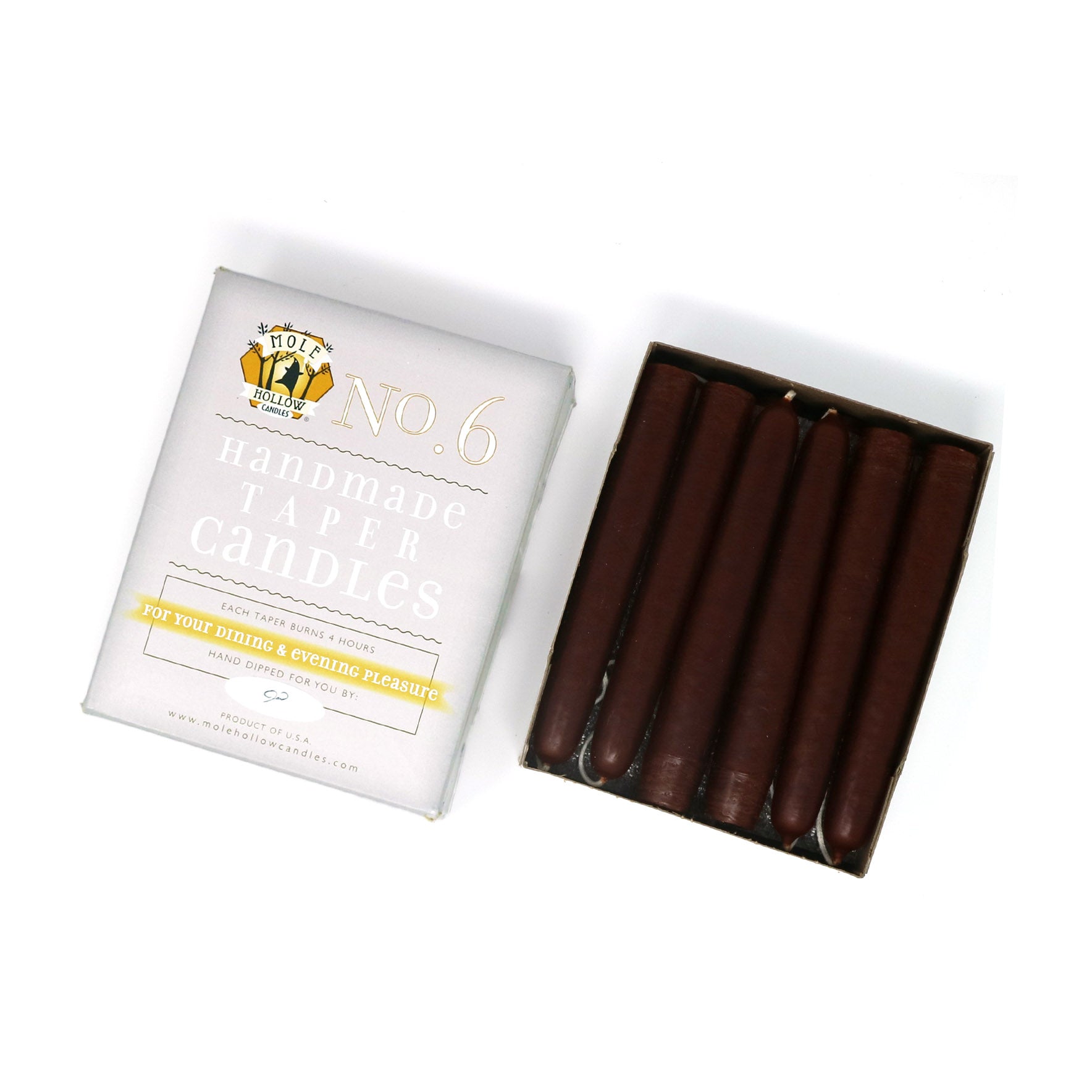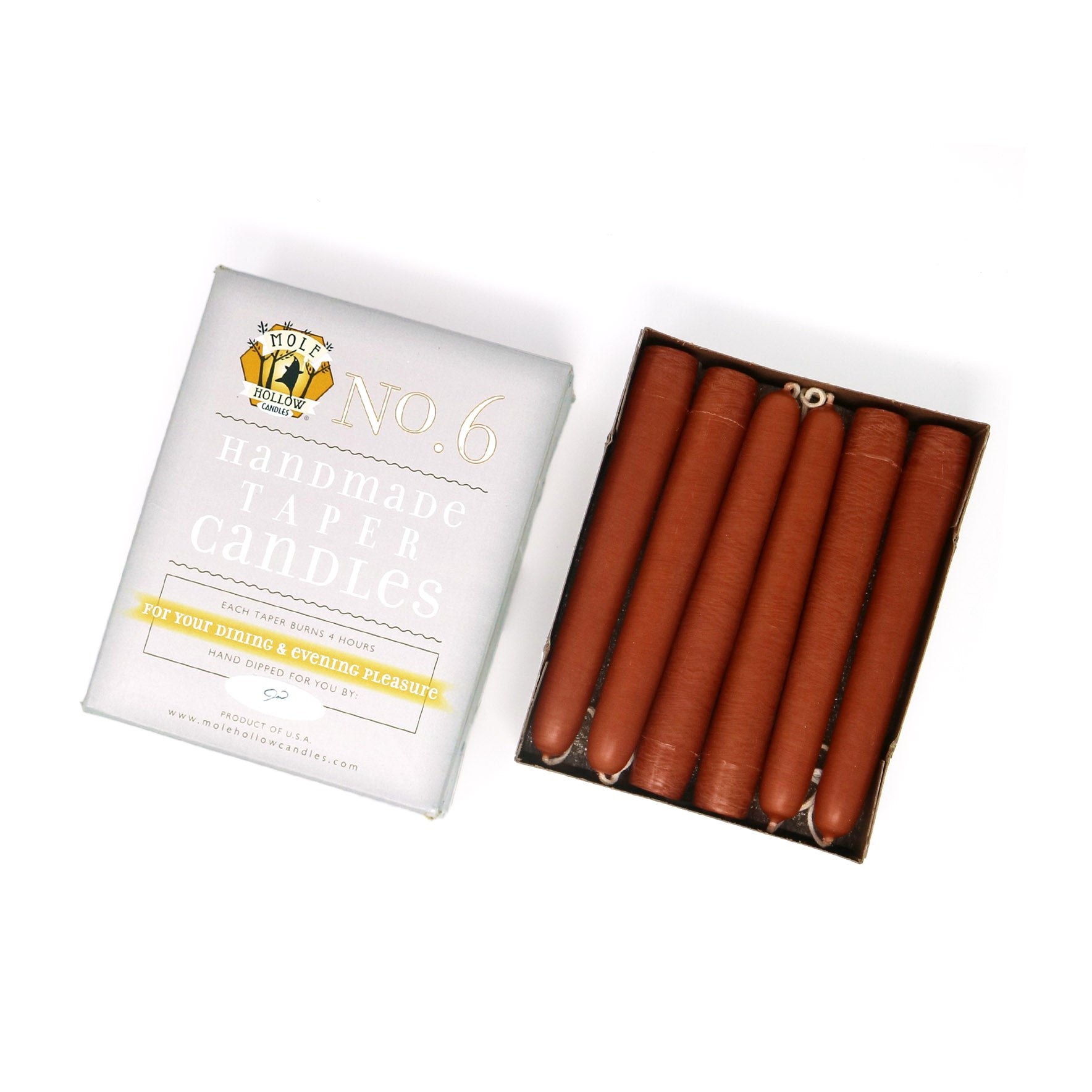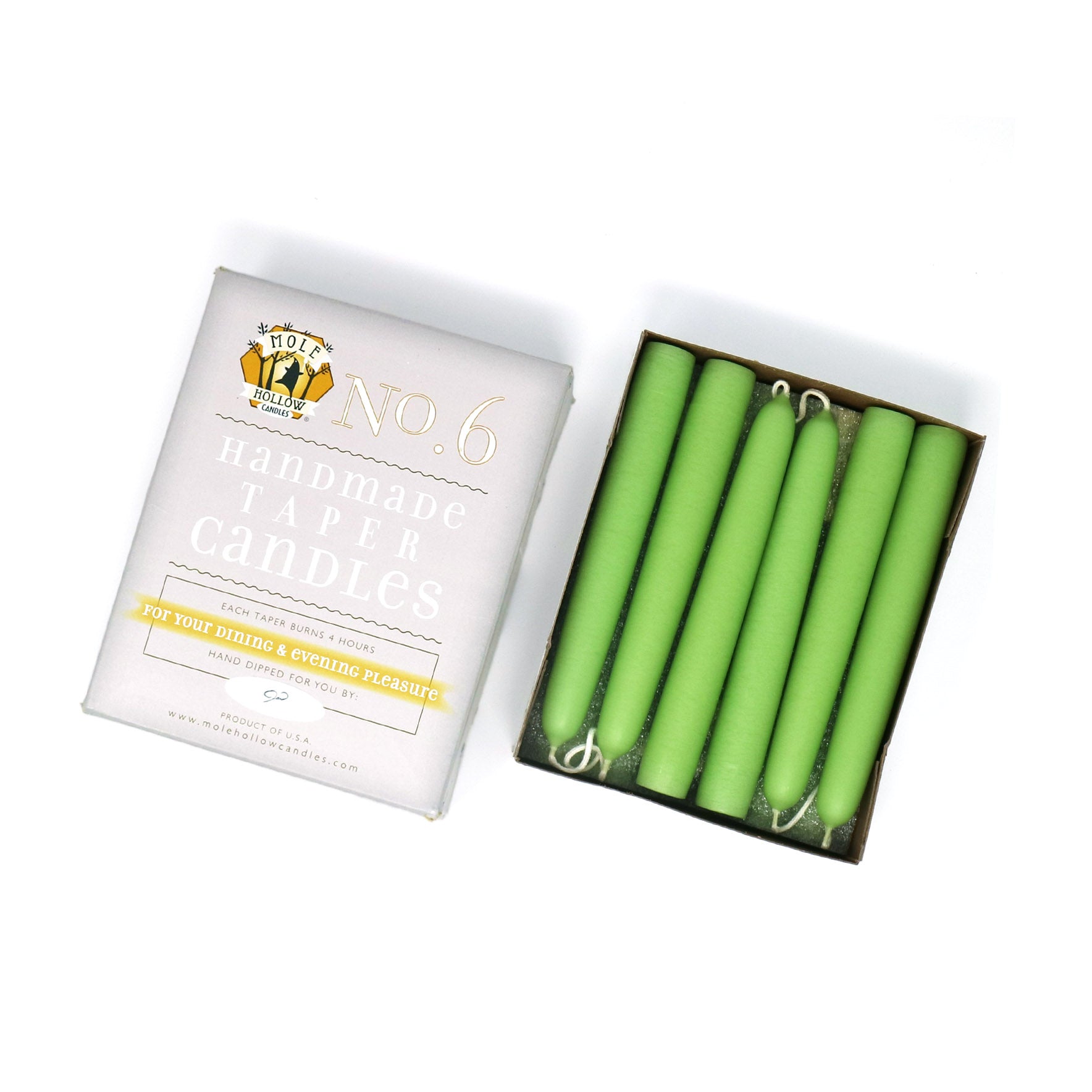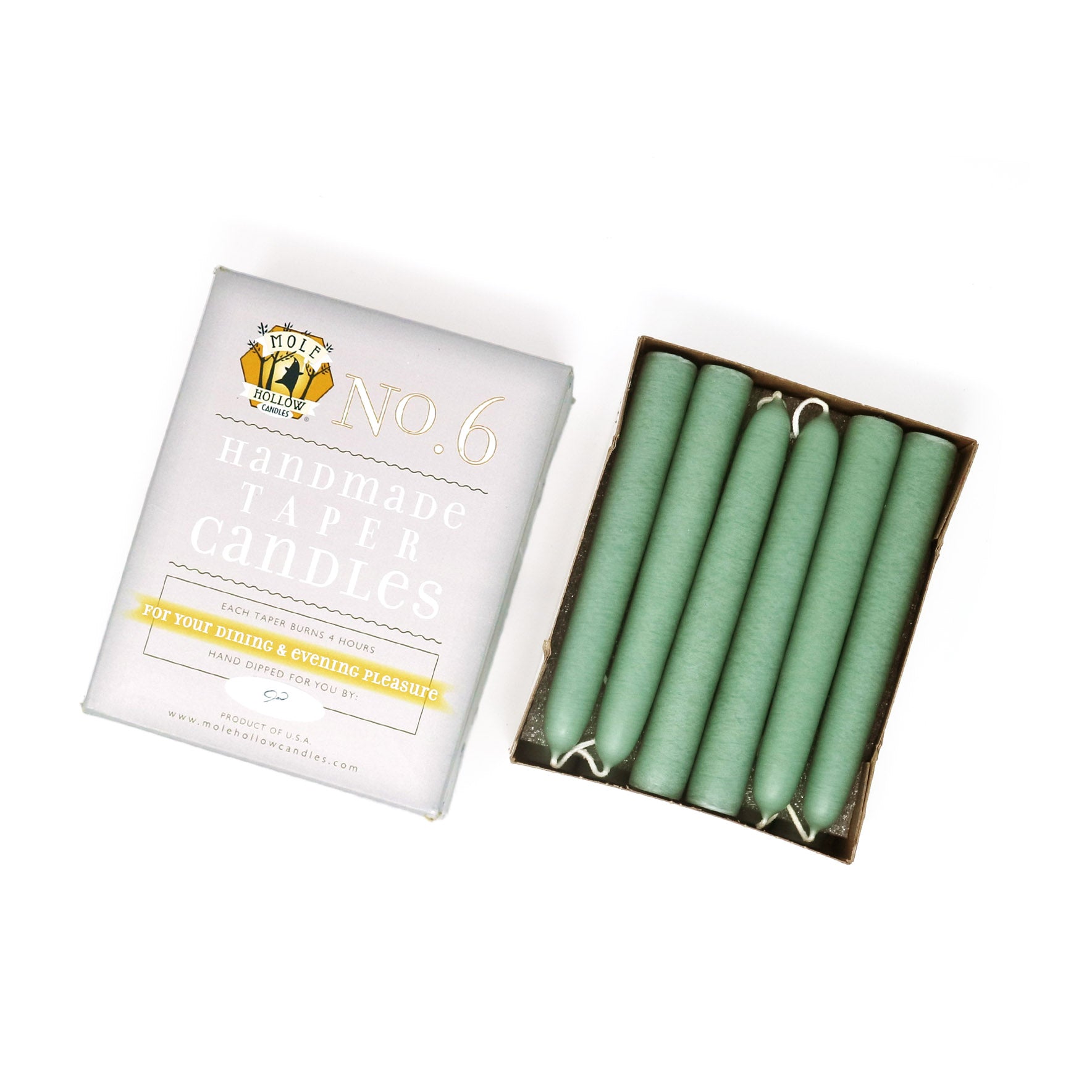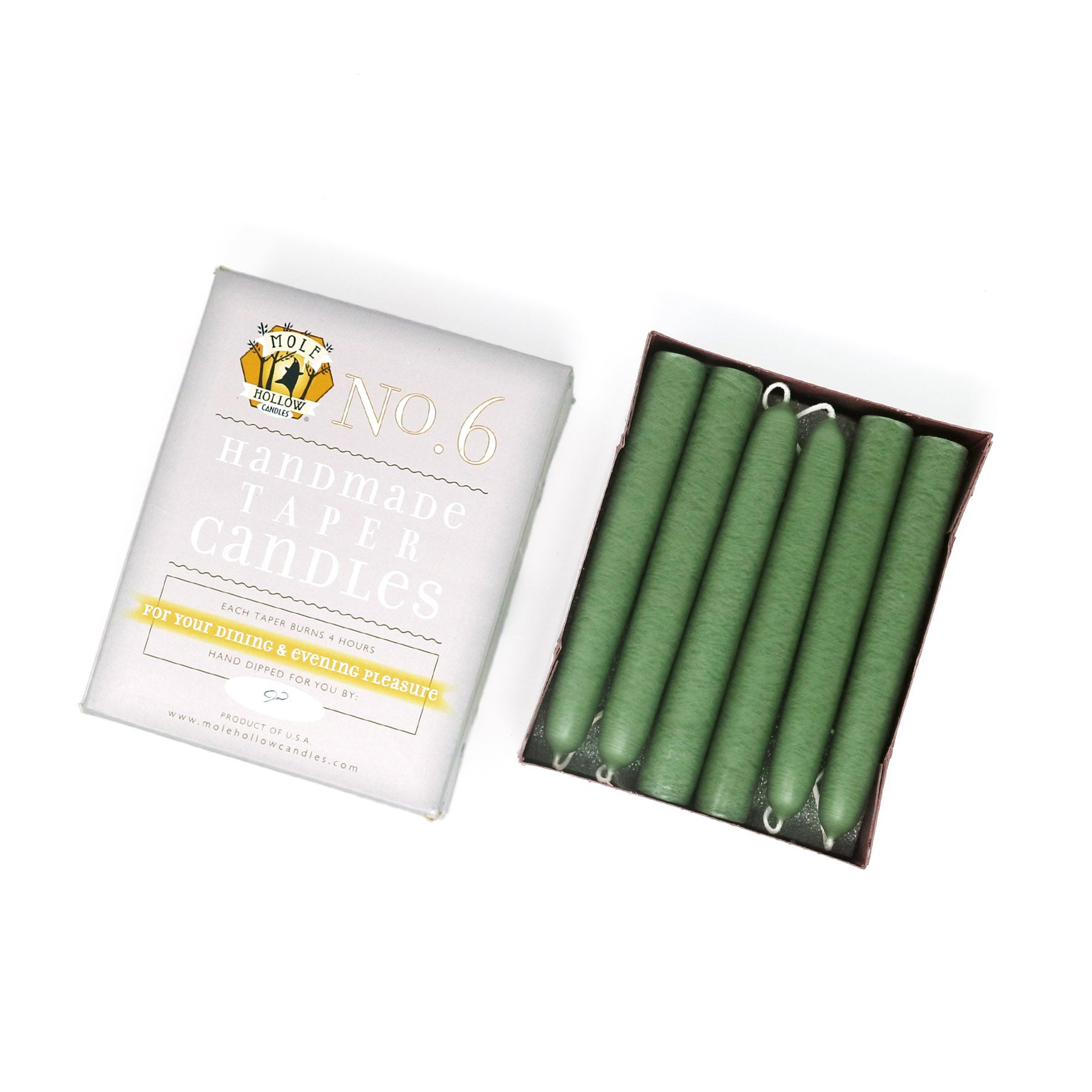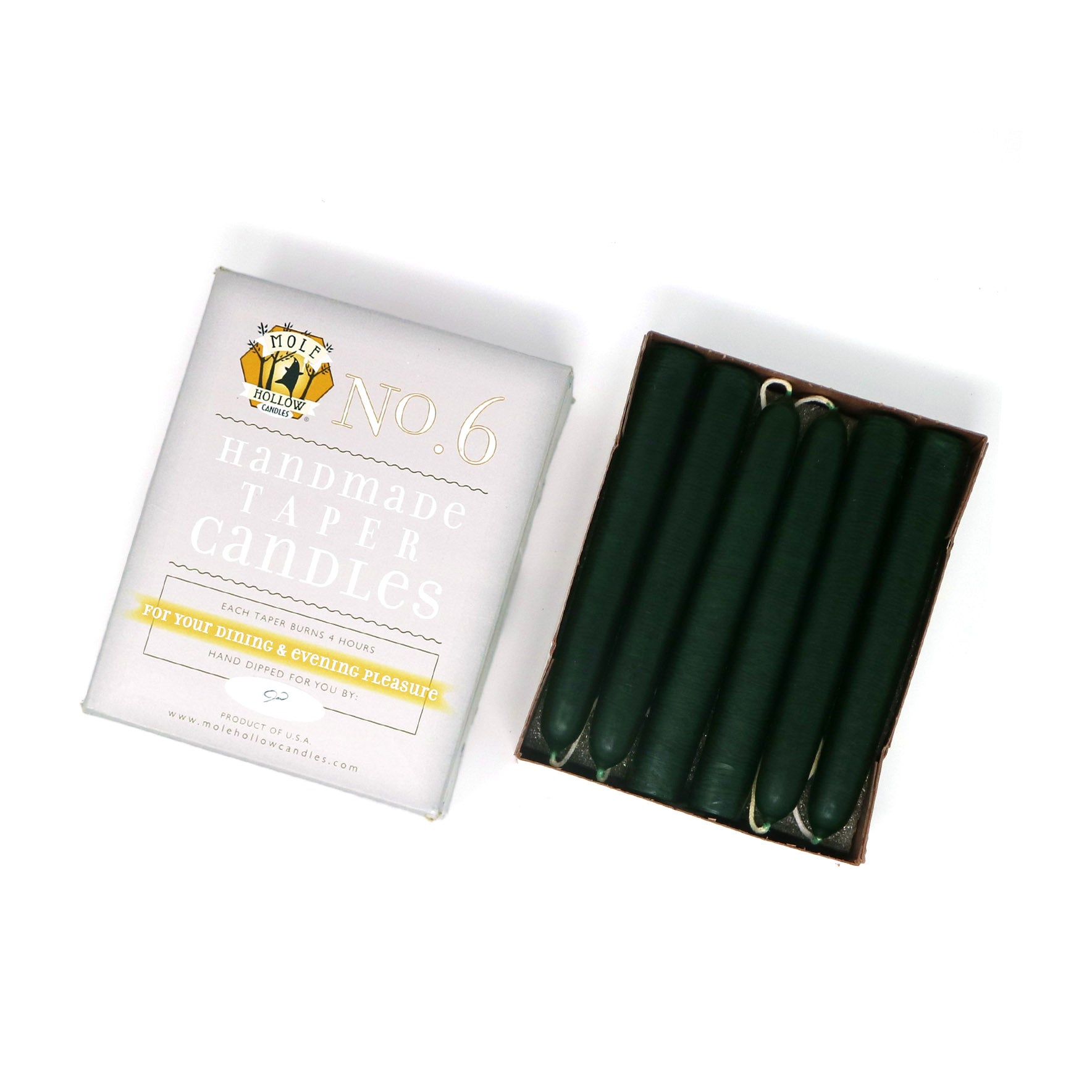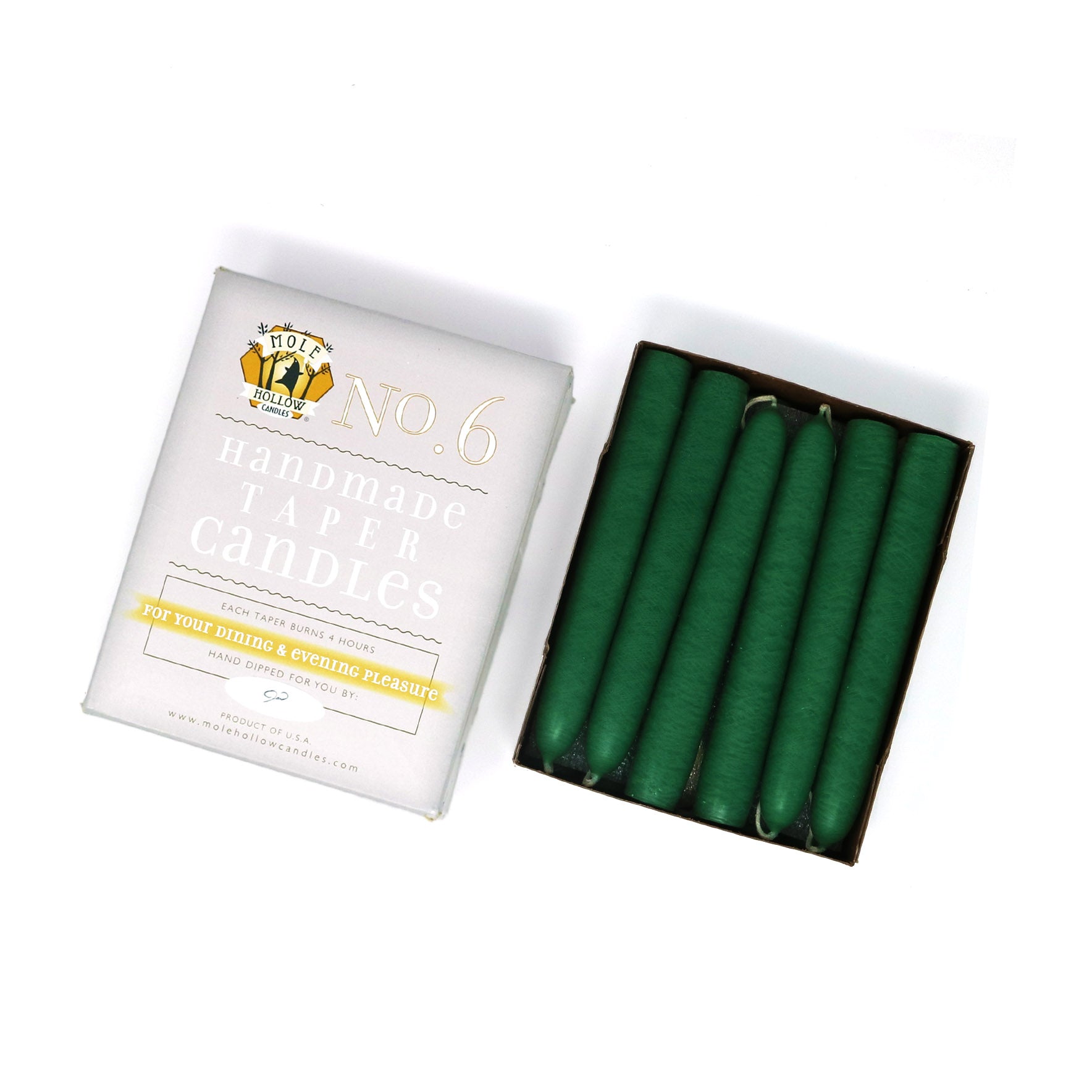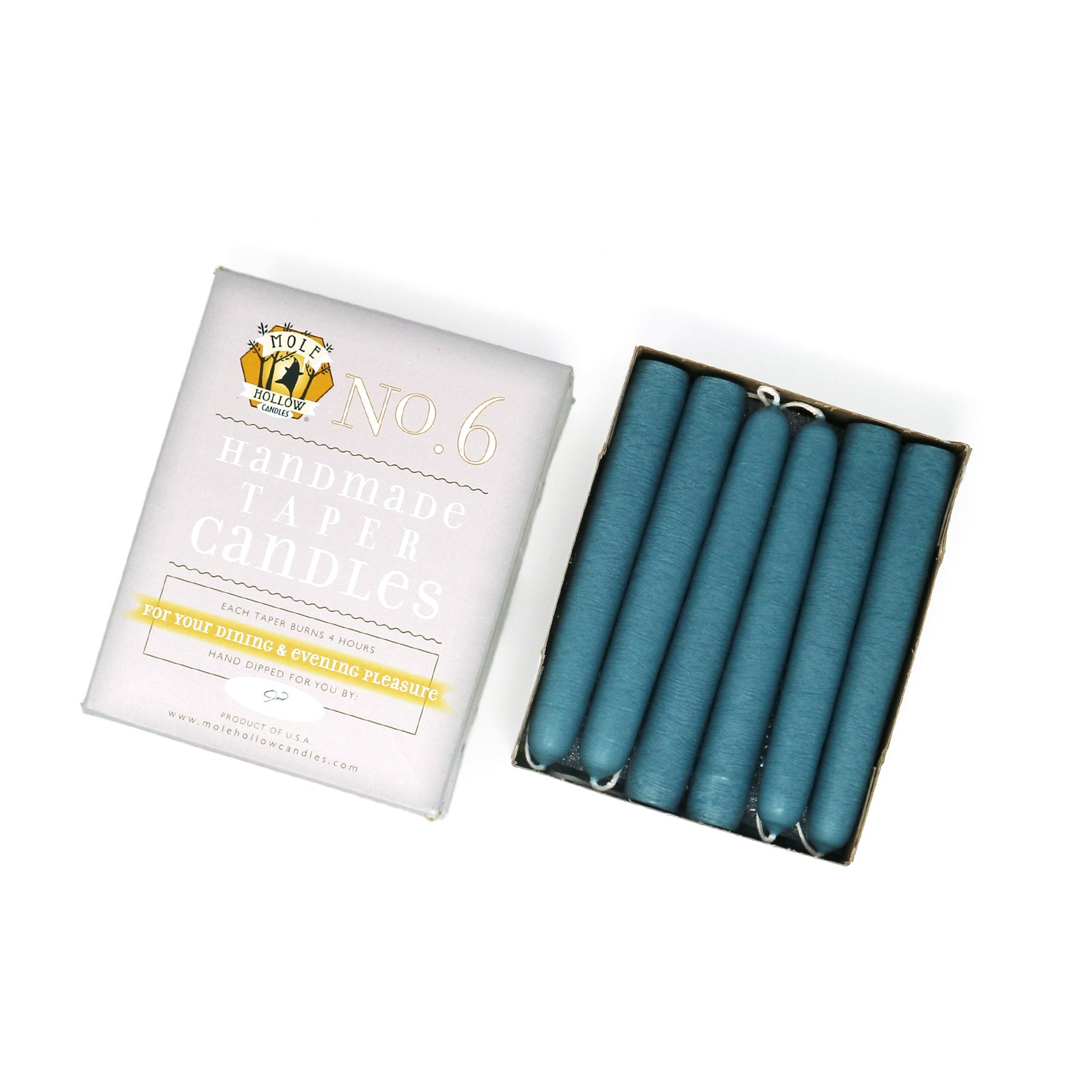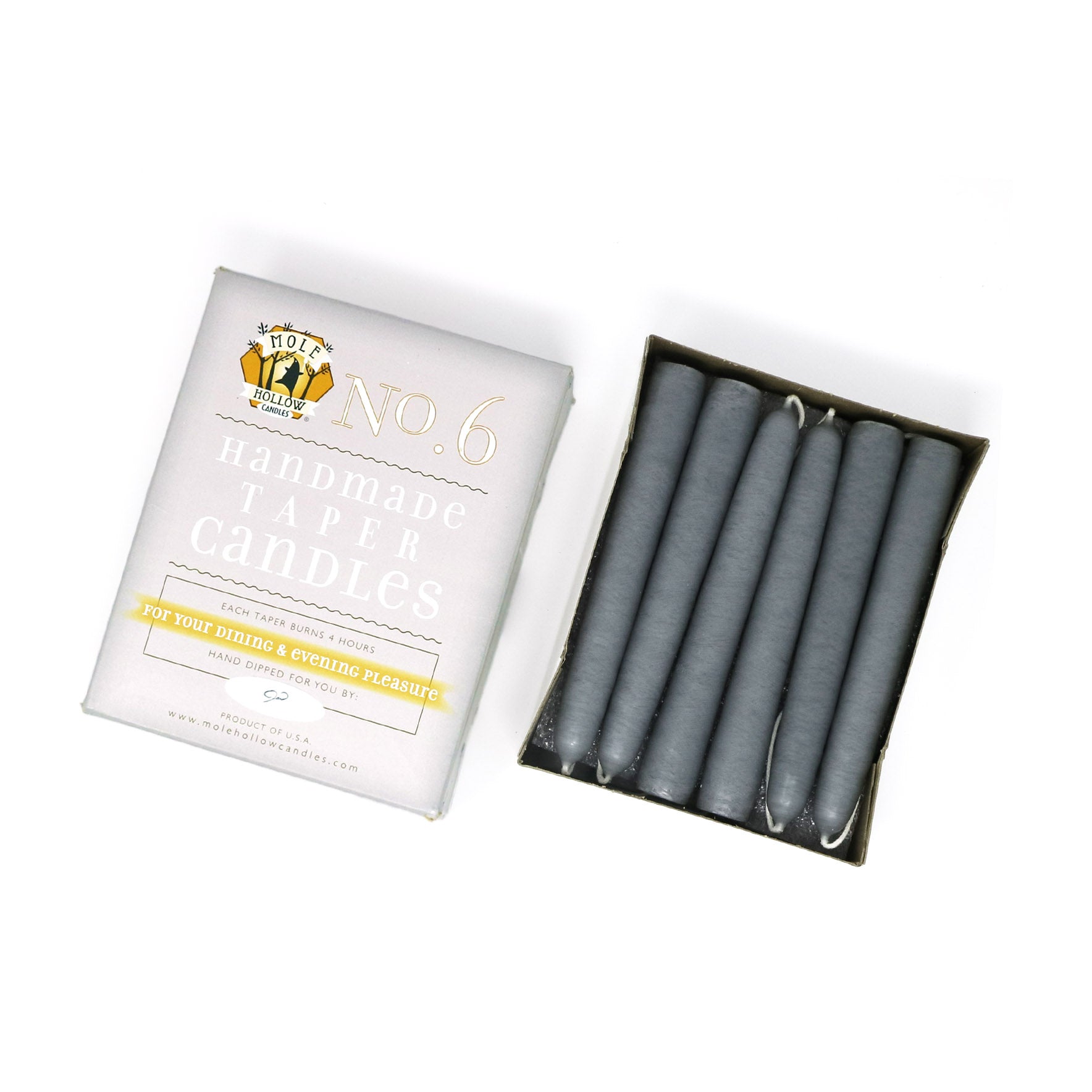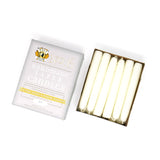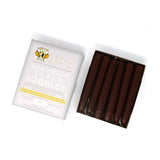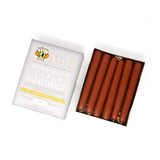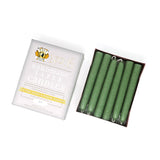 6" Unscented Taper Candles, Set of 12
Description

Learn More

Size Chart
6" taper candles
7/8" diameter
Solid color throughout
Burn time: 4 hours (per candle)
6-pair box personalized with the candlemaker's name
Each of our hand dipped taper candles is dipped over 20 times by a dedicated craftsperson using a technique that has been in place since our founding in 1969. This technique, combined with our proprietary blend of waxes, is what creates the unique Spun Finish - a distinct linen-like visual texture - on our tapers. Learn more about dripless taper candles.
We carefully select the materials that make up our taper candles - matching the consistency of each wax to varying configurations of 100% cotton wick - for optimal performance. This harmony creates our beloved dry cup burn. Each standard size tapered candle is dripless and smokeless when burned under normal conditions. 
Click here to view our candle size chart.
---
Free shipping on orders over $35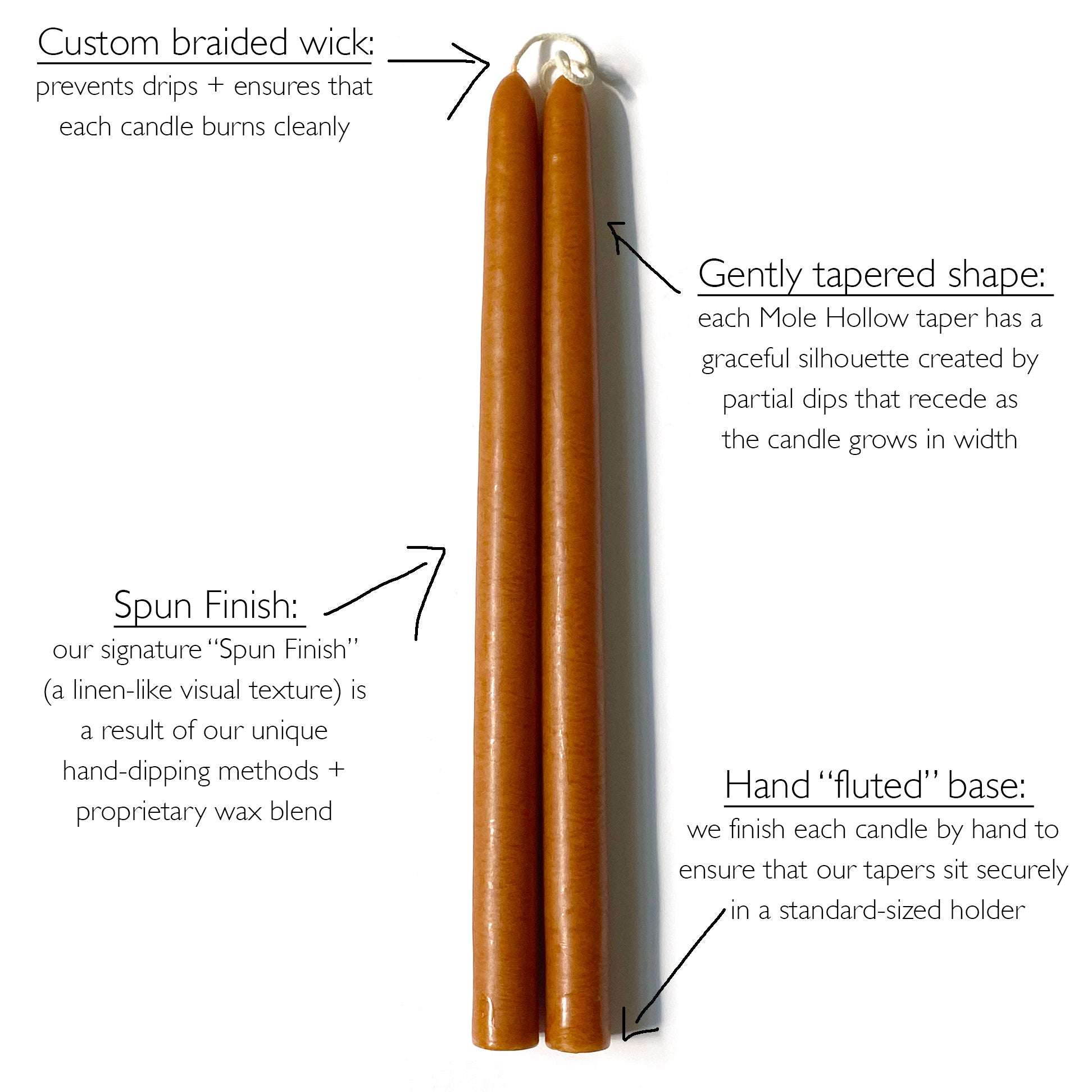 Why Mole Hollow candles?
We take enormous pride in crafting the finest candles available. These are just a few features that set our tapers apart.
Unscented Taper Candles
Standard-sized taper candles are our most popular type of candle. Sized at 7/8" diameter, standard tapers fit most conventional candlesticks. Choose from four sizes – 6" tapers, 8" taper candles, 10" tapers  and 12" tall taper candles – in 39 colors. Tapered candles make great candles for hostess gifts, special tablescapes, or candles for events. Our unscented handcrafted taper candles have solid color throughout. These tapers are dripless when burned in normal indoor conditions.