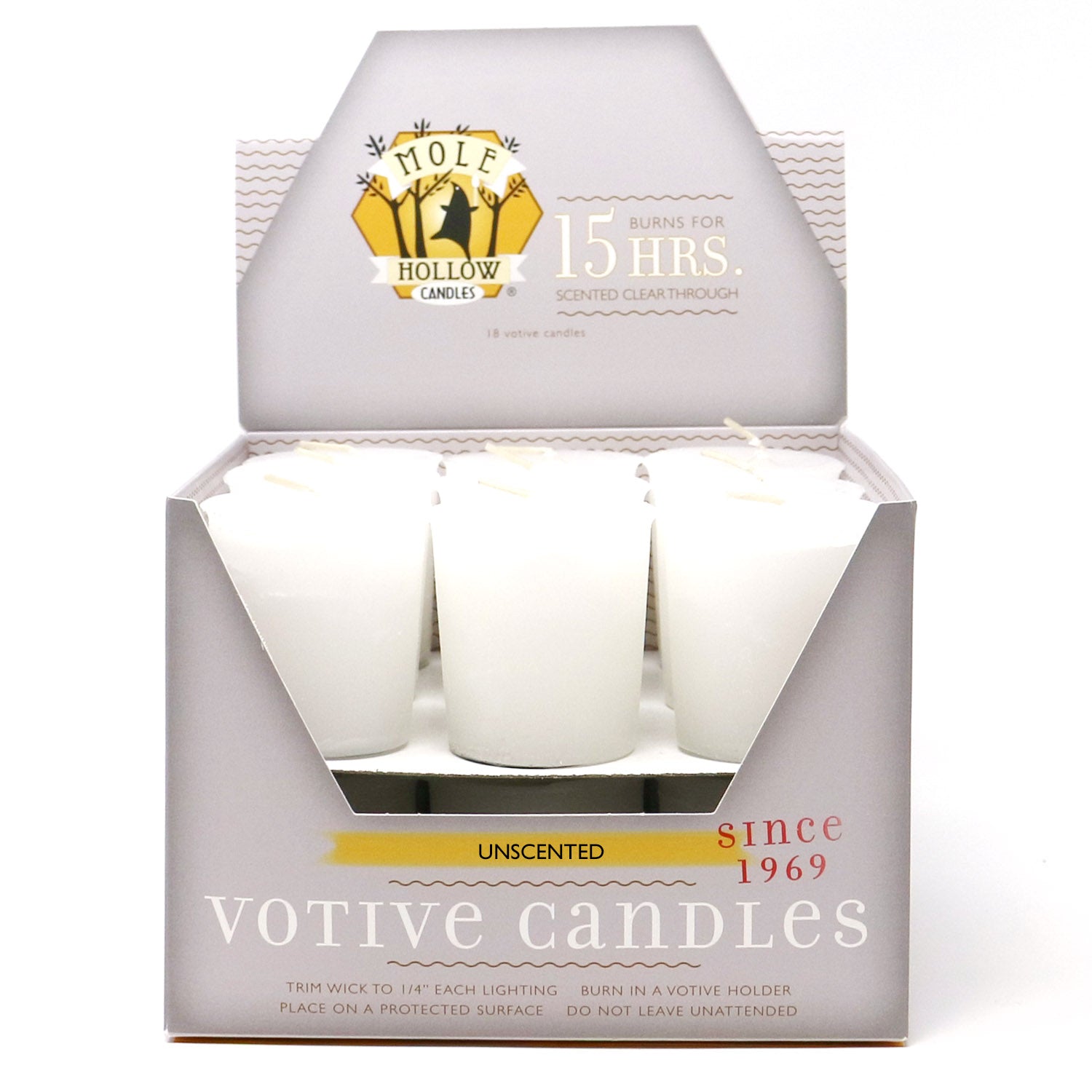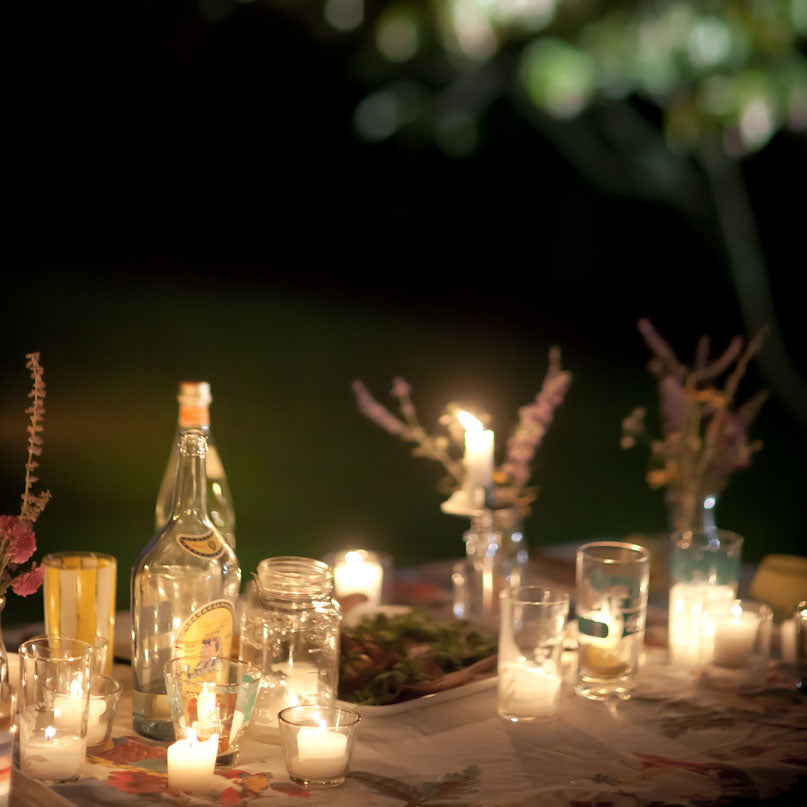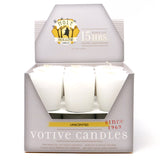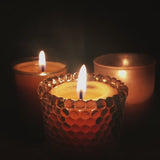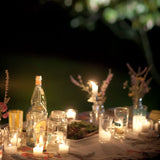 Unscented Votive Candles, 18 Votives
Unscented
Burn time: 15 hours (per candle)
Dimensions: approx 2" x 1.75"
18 votive candles per box
Our unscented votive candles are a great option for those who want the glow, but not the scent, of our traditional votive candles. 
Each votive candle is hand poured by candlemakers in Sturbridge, MA, and uses only 100% cotton wick.
These long lasting votive candles burn for 15 hours each. Unscented votive candles are available only in white.
---
Free shipping on orders over $35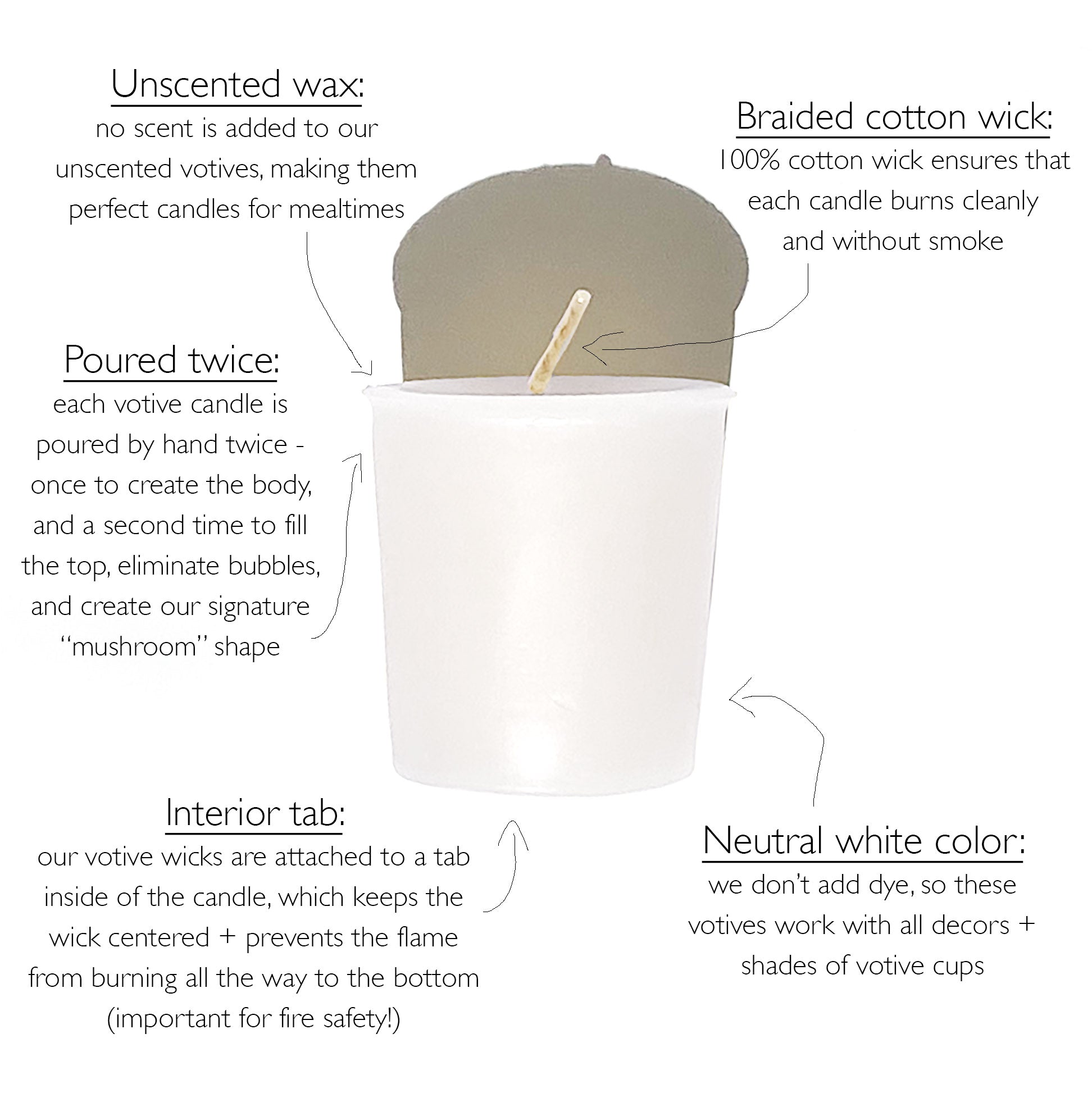 Why Mole Hollow candles?
We take enormous pride in crafting the finest candles available. These are just a few features that set our votives apart.
Unscented Votives
Unscented votive candles provide the perfect glow for
dinners, weddings, and events. These no-scent white votives are poured by hand
and burn for up to 15 hours. Unscented small votives feature a lead-free 100% cotton
wick.