Beeswax Votive Candles, 18 Votives
Pure USA beeswax
Burn time: 15 hours (per candle)
Dimensions: approx. 2" x 1.75"
18 votive candles per box 
Our handmade beeswax votive candles are poured and finished by Mole Hollow craftspeople in a multi-step process spanning throughout a full day.
Made of only 100% beeswax and 100% cotton wick, our beeswax votives burn cleanly, day and night, without any smoke.
These pure beeswax candles are a favorite of ours for their sweet honey aroma.
Our USA beeswax comes straight from the bees. We don't add color or process the wax in any way. As a result, the color of our beeswax candles varies from batch-to-batch. It's completely natural and makes the candles even more special. 
---
Free shipping on orders over $35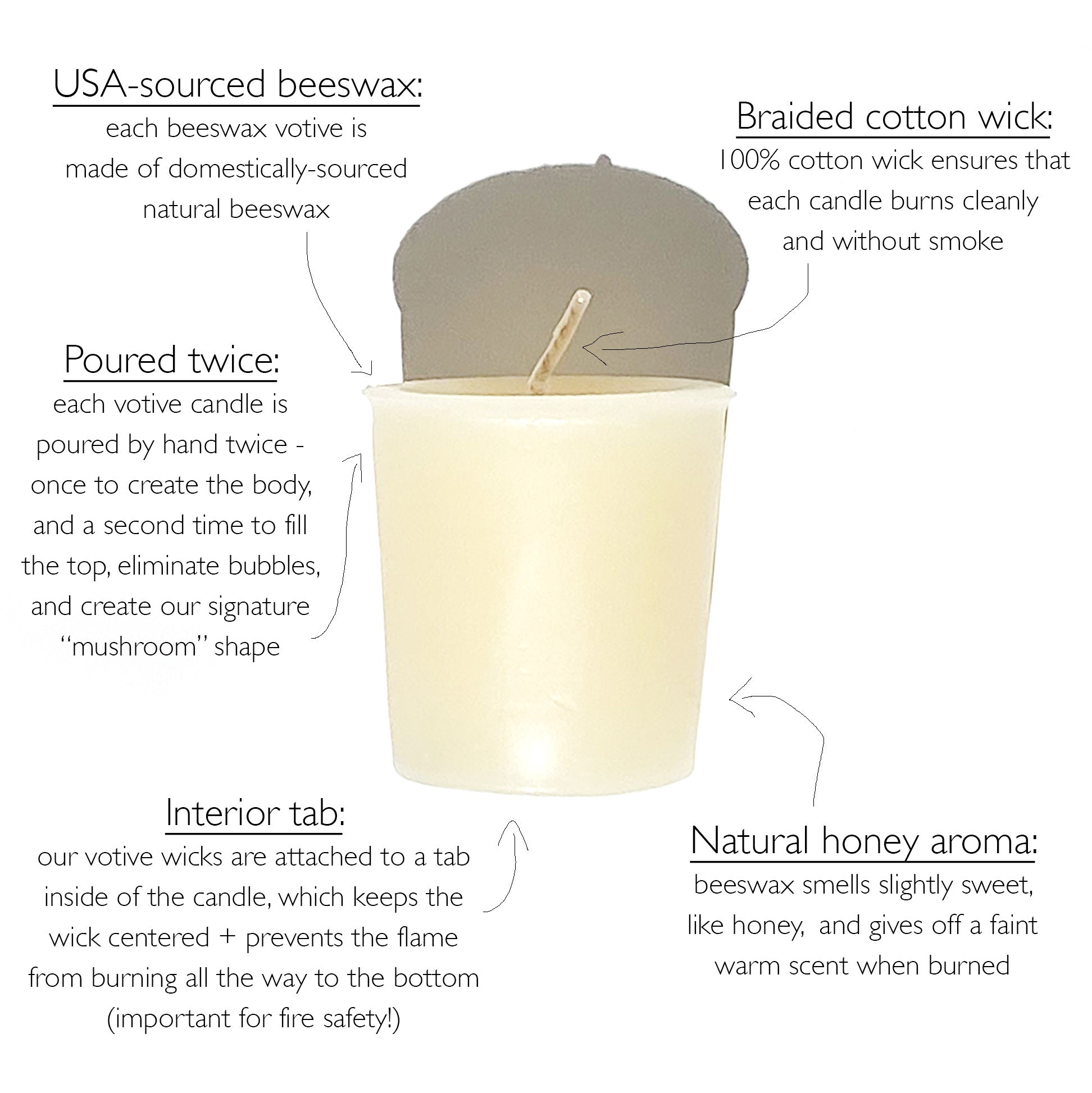 Why Mole Hollow candles?
We take enormous pride in crafting the finest candles available. These are just a few features that set our beeswax votives apart.
Beeswax Votive Candles
These natural beeswax votive candles are made with only USA-sourced 100% beeswax and 100% cotton wick. Beeswax votives will last for up to 15 hours each when burned securely in a votive candle cup.  Use beeswax votives as outdoor candles in the summer or as luminary candles when evening approaches. Our beeswax votives are always poured by hand.