How They're Made
Here at Mole Hollow, we've been making hand dipped taper candles using the same methods + materials since 1969. Each taper candle is crafted in a multi-step process designed to create a beautiful shape + even burn.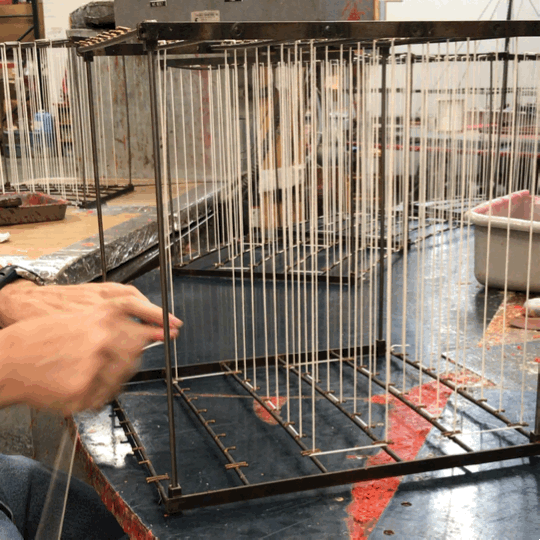 Step #1: Wick Candle Frames
We wick each frame by hand using 100% cotton wick.
The thickness + structure of the wick varies based on the size of the candle. Our tiny taper candles have a smaller, more delicate wick, while our 10" taper candles and 12" taper candles feature a thicker braid.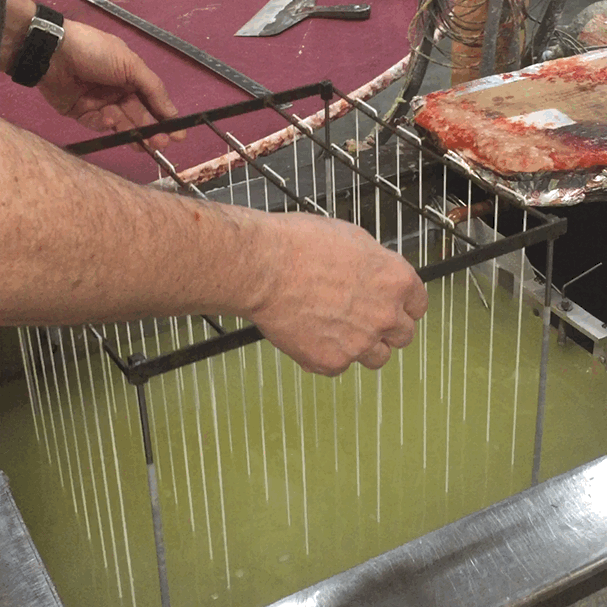 Step #2: Dip Frames of Tapers
Each frame of taper candles is dipped over 20 times + holds 24 pairs of taper candles.
Our craftspeople are constantly adjusting the speed with which they dip and the temperature of the wax to create a gracefully tapered candle with our signature Spun Finish.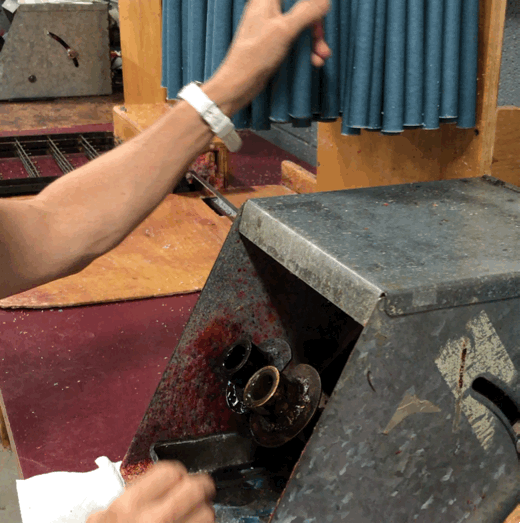 Step #3: Flute Each Candle
To ensure that each of our taper candles fits perfectly into your favorite candle holder, we finish our candles with a process that we call "fluting".
This creates a consistently-sized base - 7/8" for our standard-sized taper candles or 1/2" for our tiny taper candles - with a flat, even bottom.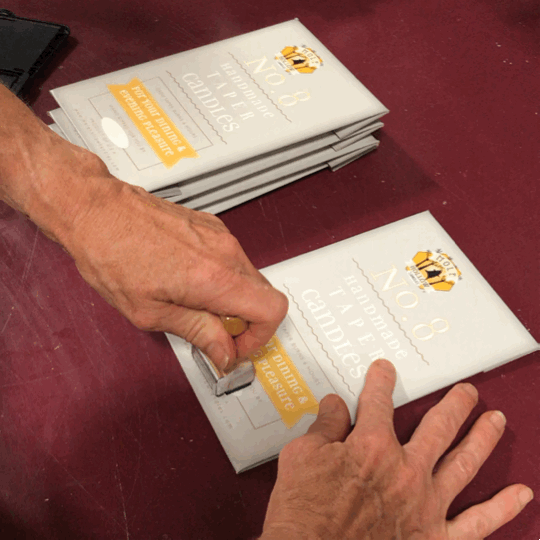 Step #4: Box + Send
Our standard taper candles are packed into boxes bearing the signature of the craftsperson who dipped them. It's our way of bringing a handmade touch into your home.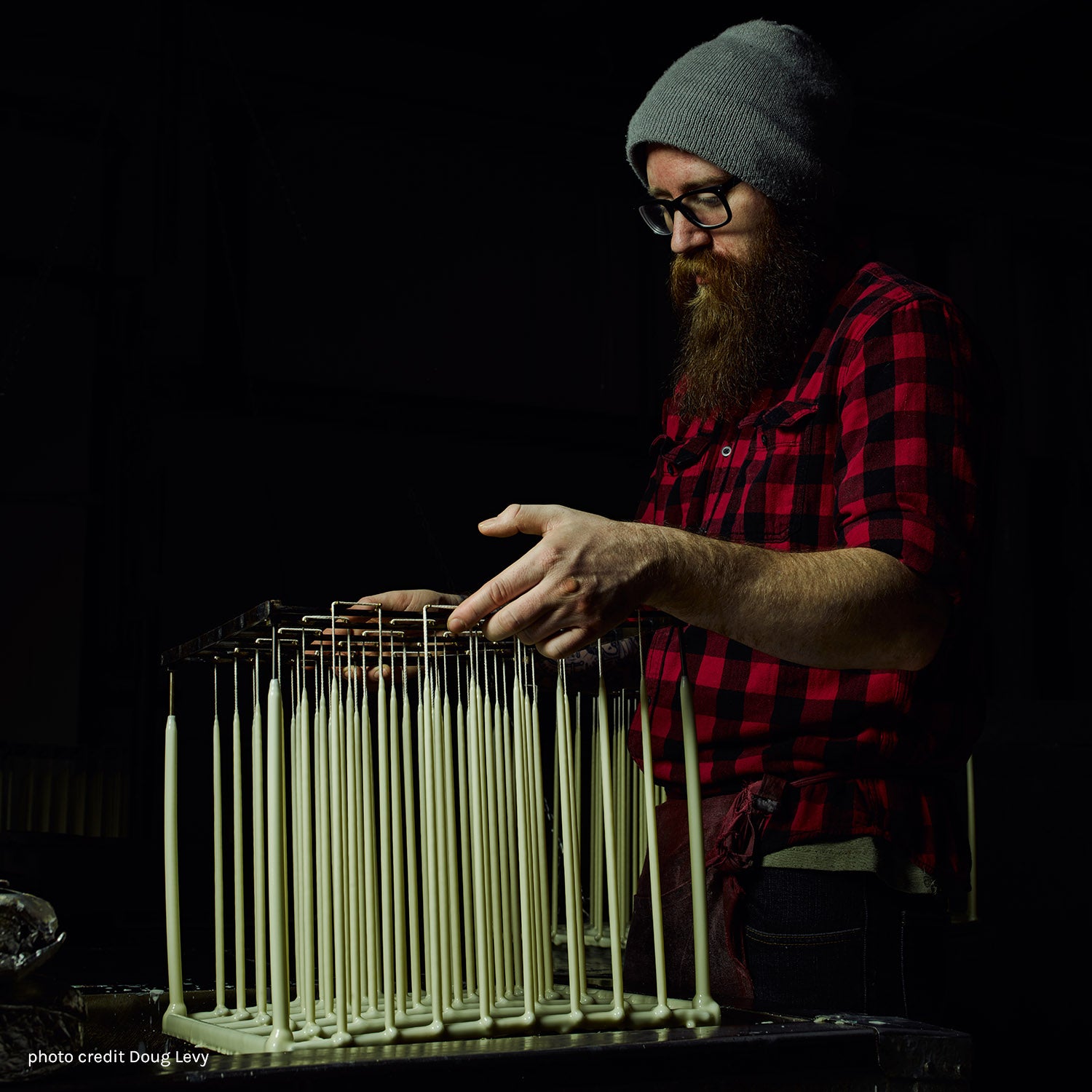 Whether tiny - like our 4" tiny tapers, 6" mini taper candles, or 10" half taper candles - or standard sized - as our 6" taper candles, 8" tapers, 10 inch taper candles, and 12 inch taper candles are - each of our candles ins made by hand using a dipping process that has been in place for decades. Our proprietary method allows us to create dripless candles that won't smoke or drip when burned under normal conditions. (To learn more about dripless candles, click here). Each of our unscented taper candles pairs well with our natural beeswax candles, unscented pillar candles, and scented votive candles.