Sandalwood Scented Pillar Candles
Description

Learn More

Size Chart
Available in 3 sizes: 3x3", 3x6", and 3x9"
Solid color throughout
Burn times:

3x3" - 50 hours
3x6" - 85 hours
3x9" - 100 hours 
Our pillar candles are of truly wonderful quality thanks to the multi-step process in which they are made.
Each pillar candle is poured by hand - twice - and then "over-dipped" in a tank of hot wax to create a beautiful lightly textured finish.
Dripless pillar candles have solid color throughout, with a long, clean burn and 100% cotton wick. 
Click here to view our candle size chart.
---
Free shipping on orders over $35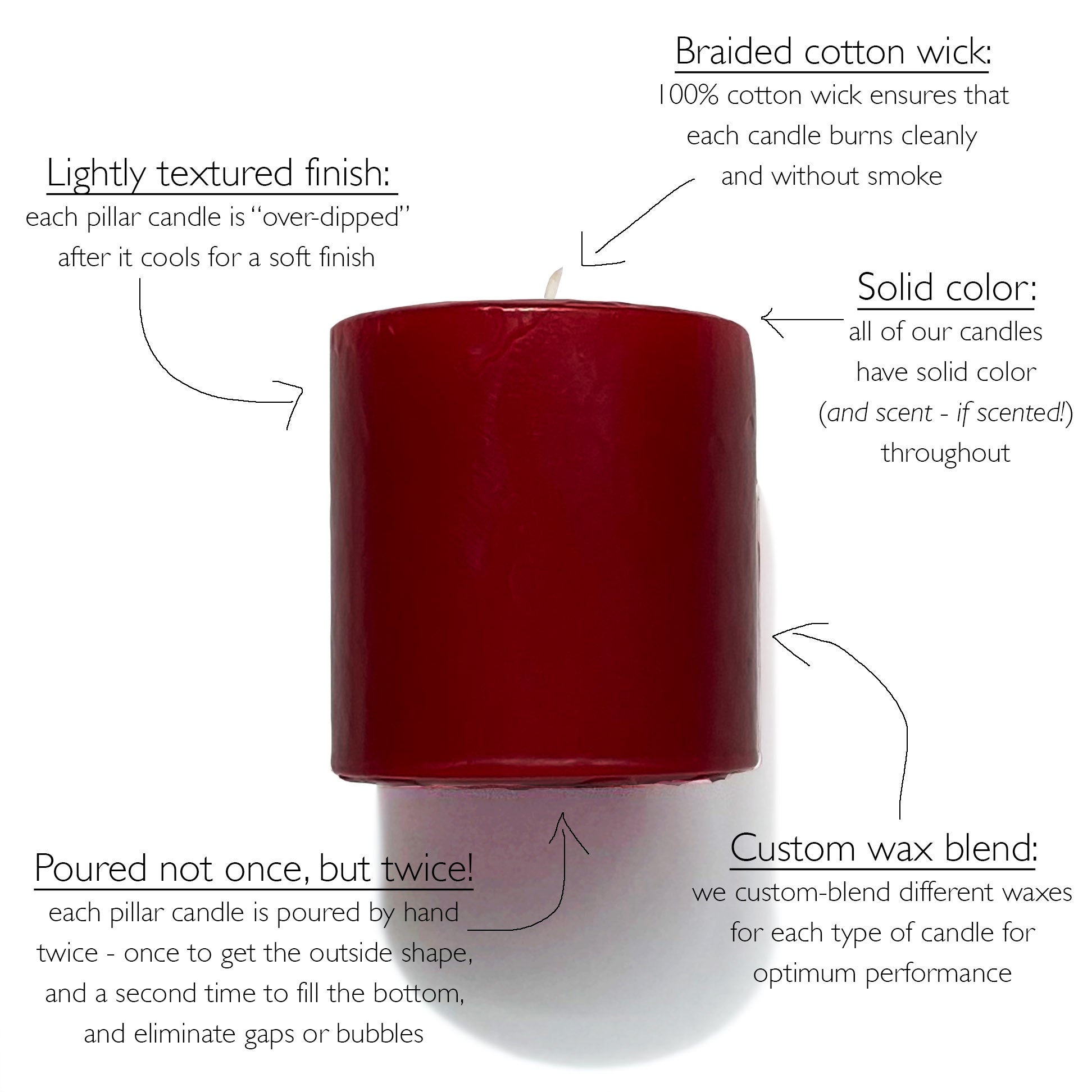 Why Mole Hollow candles?
We take enormous pride in crafting the finest candles available. These are just a few features that set our pillars apart.
Handmade Pillar Candles
We hand pour pillar candles of all sizes, colors and seasonal scents. Choose from 3x3" pillars, 3x6" pillar candles, or 3x9" candles, scented or unscented. Our handmade unscented pillar candles are available in popular colors like red pillars, white pillar candles and off white pillars. Scented pillars are sold in our bestselling bayberry pillars, vanilla pillars, pine pillar candles, and fir pillar candles. Each pillar candle burns cleanly and doesn't drip. Explore our longest burning pillar candles.