Bayberry Votive Candles, 18 Votives
Burn time: 15 hours (per candle)
Dimensions: approx. 2" x 1.75"
18 votive candles per box 
Each of our bayberry votive candles is hand poured using the finest blend of waxes and 100% cotton wick. 
In New England, there is a generations-old bayberry candle tradition of burning bayberry candles on New Years Eve for good luck. We love the bayberry candle legend and burn bayberry votives year round for their sweet smell and the prosperity they bring. 
If you love the bayberry scent as much as we do, you might also like our bayberry taper candles and bayberry pillar candles. 
---
Free shipping on orders over $35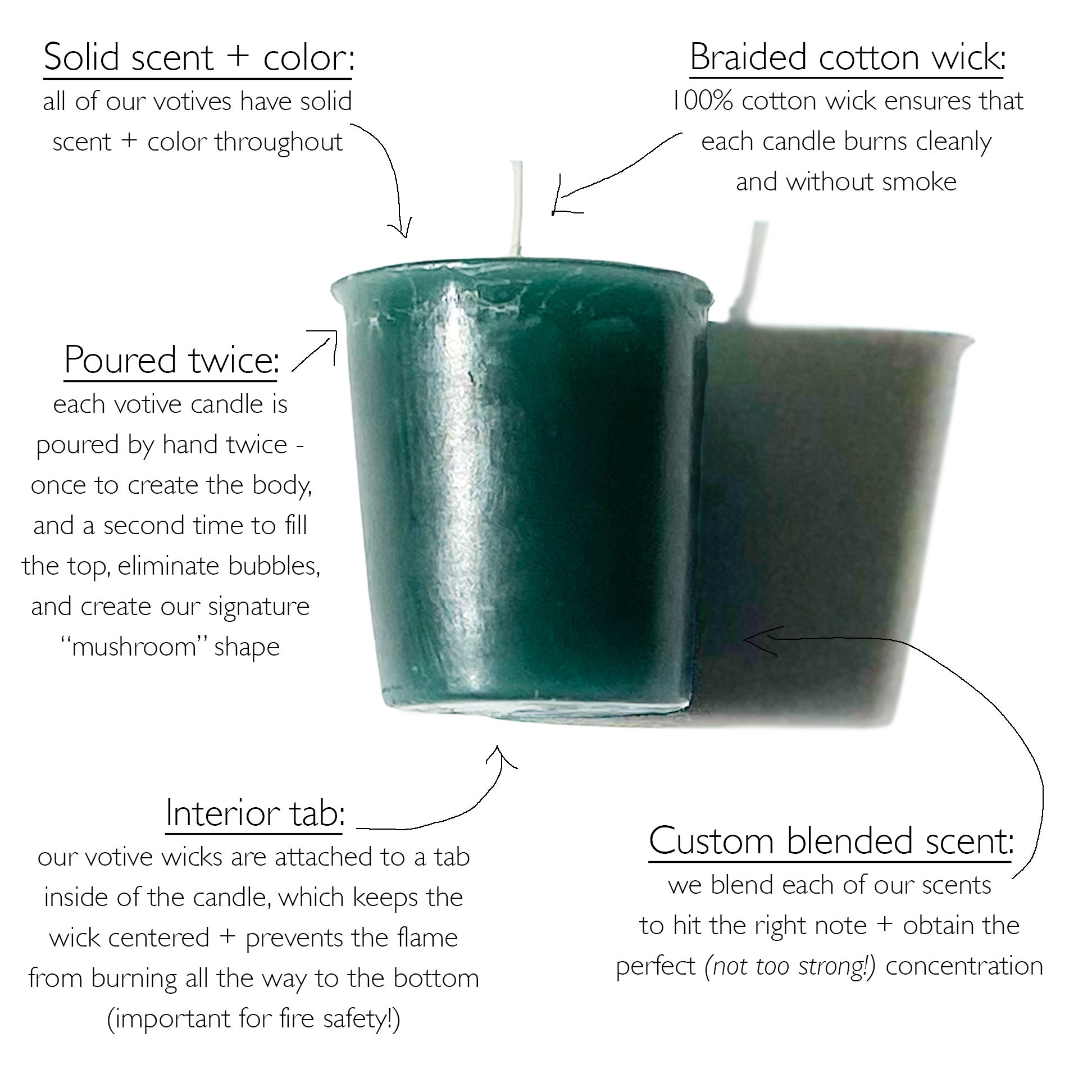 Why Mole Hollow candles?
We take enormous pride in crafting the finest candles available. These are just a few features that set our votives apart.
Scented Votive Candles
Mole Hollow scented votive candles are poured by hand with 100% cotton wick and scents derived from essential oils. Available in over 50 scents and colors, our votives are made for any season or occasion. Choose from fall scents like apple pie scented votives, chai scented votives, autumn spice scented votives, or cinnamon scented votives, holiday scents including bayberry scented votives, hollyberry scented votives, fir scented votives and pine scented votives, spring scents like lavender scented votives, rose scented votives, eucalyptus scented votives or gardenia scented votives, or summer scented votives including raspberry scented votives, citronella scented votives and lilac scented votives.